| Reference | Weight | Box case | Vacuum packed | 3kg | 6kg | 12kg | Pieces/Boxes |
| --- | --- | --- | --- | --- | --- | --- | --- |
| RC1723M | 170-227g | | | | | | 23 |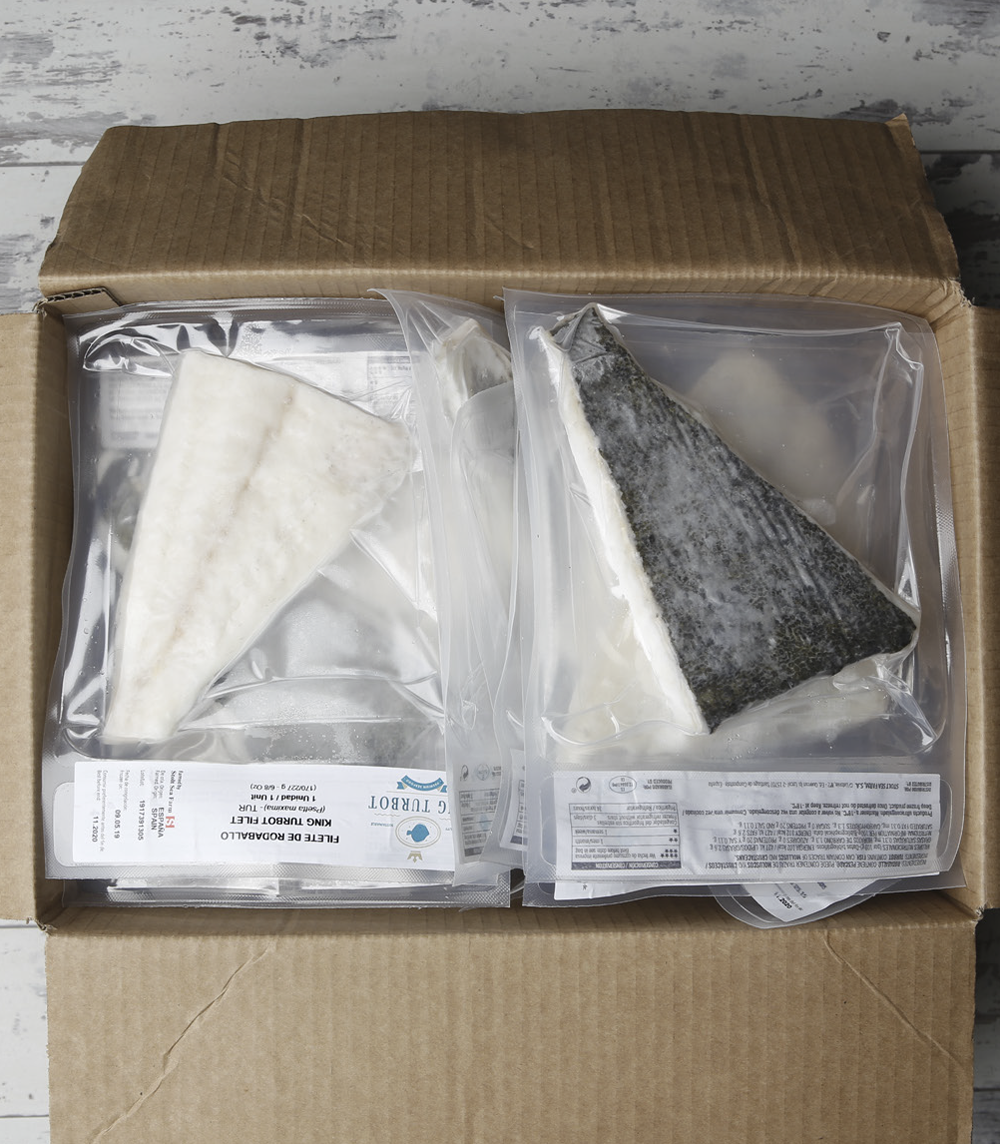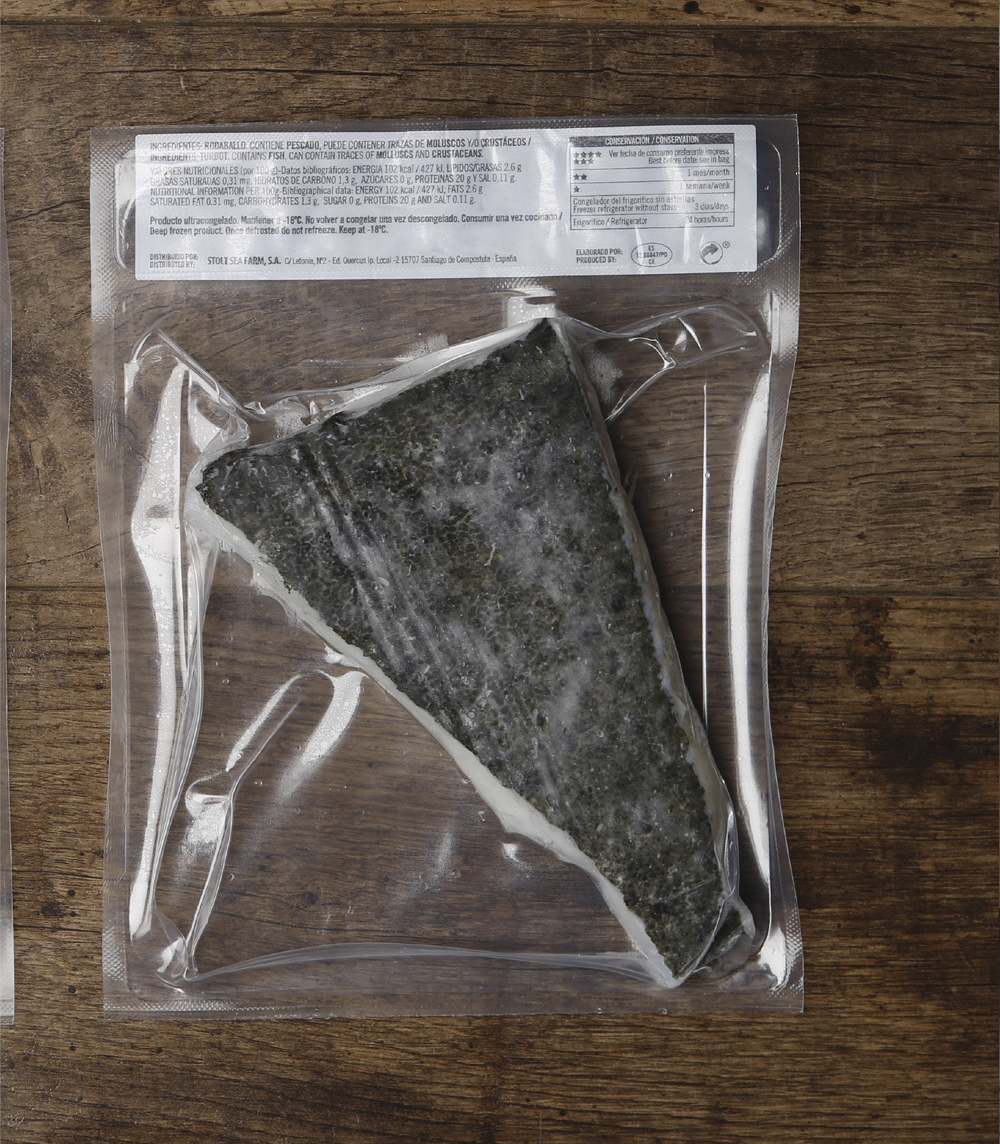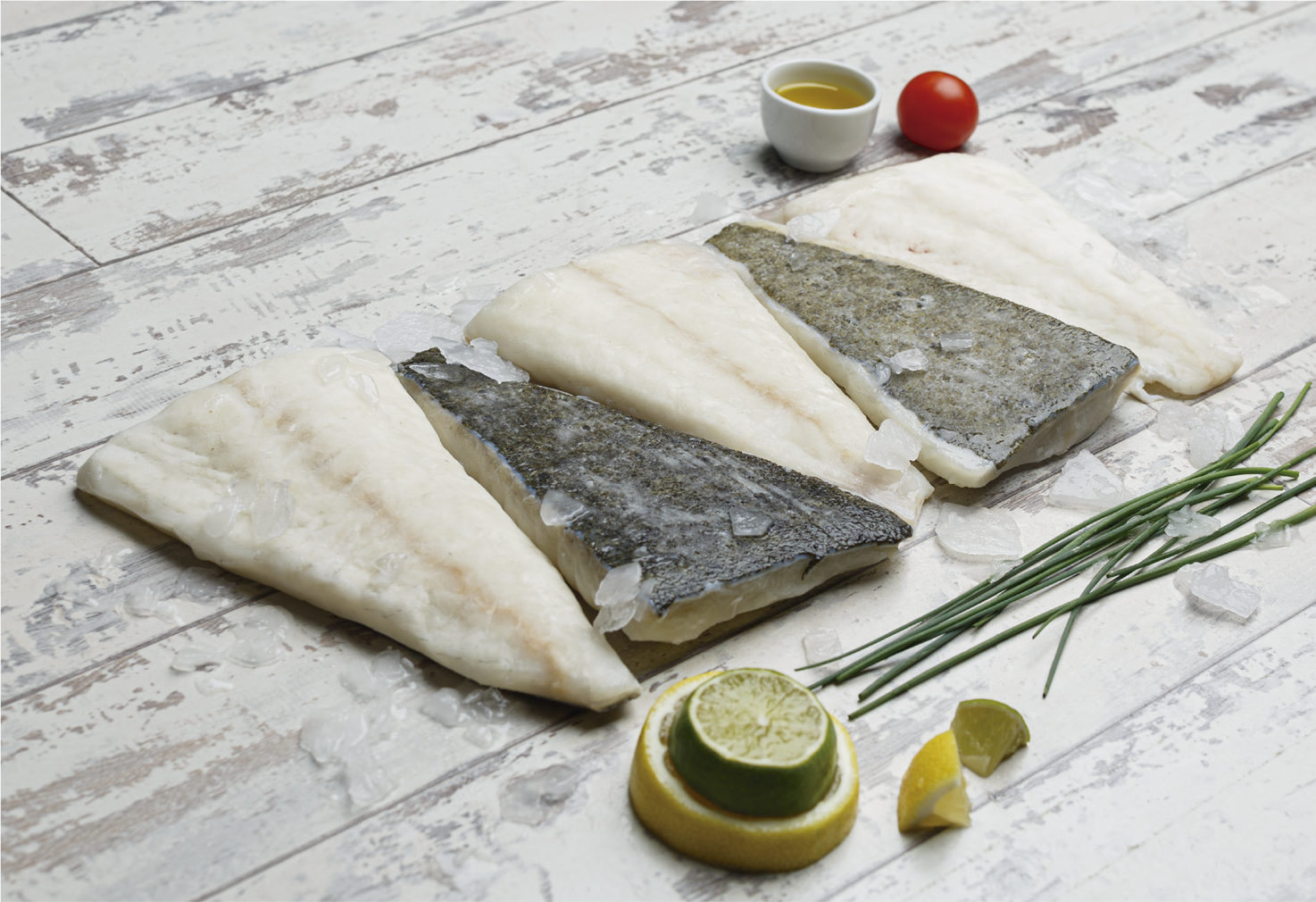 King
qualityluxury
food
A delicious frozen turbot portion, vacuum packed and prepared for free service. Perfect for today's market: it is easy and quick to cook.
Each piece weighs 170-227 grams, we sell them in 6 kg cardboard cases with 23 pieces per case.
Our turbot has been internationally recognised for its flavour and texture. We monitor every stage of the cycle, constantly innovating, taking care of the smallest details. This is close to being a craft product, delicious, traceable and premium.
Contact us to order or find out more about our frozen vacuum-packed turbot loin.